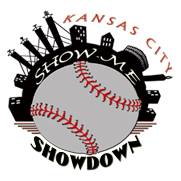 2017 Show-Me Showdown
Tournament Rules
---
The Show Me Showdown (SMS) will follow ASA / NAGAAA / rules except where superseded by the rules listed below:
1. Registration & Rosters: All players/coaches/manager must sign the player roster at registration, or at the fields, prior to the first game in which they plan to participate. Photo ID will be required to register. Any player found playing without having registered is subject to suspension and the team will forfeit that game. Any previous game is also subject to forfeiture. All teams must submit a Show Me Showdown roster form with ratings for their players prior to October 1, 2017. NAGAAA player ratings will be used. Non-NAGAAA players must be rated utilizing the NAGAAA Open Division 27 question rating system.
2. Mercy Rule: 20 after 3 innings, 15 after 4 innings, 10 after five innings.
3. Home Team Rule:  Pool Play: Home Team for each game will be determined by a double coin flip.
Double Elimination: The higher seed will always be home team, with the exception of the championship game, where the winnerâ??s bracket champion will be designated home team.
4. Official Scorebook Rules: The official scorebook will be that of the home team. The visiting team is, therefore, highly encouraged to confirm the score with the Home Team & Umpire every ½ inning.
5. Tie-Breaker Rules: Ties will stand in all Pool Play games when time has expired. During bracket play, if the score is tied after the completion of 7 innings of play, or the time limit has expired, then the International tie-breaker rule shall be in effect.
6. Forfeit Rule: Game time, as determined by the umpire, is forfeit time.
7. Short-Handed Rule: A team must have at least 8 players present to start or continue a game. If a team starts a game with less than 10 players, then the vacant position(s) must be listed last in the batting order and an out will be assessed when the vacant position comes up in the batting order. If playing short-handed and an additional player arrives, they can enter the game immediately. When inserted into the game, they must be inserted into the vacant position(s).
8. Courtesy Runner Rule: A team is allowed one courtesy runner per inning. The runner can be any player that has properly registered for that team and that is listed on the lineup card, even a substitute.  If the courtesy runner is on base at the time of their at bat it will result in an automatic out.
9. Extra Players on Offense Rule: Teams can have up to 12 players on their batting lineup. If a team starting with 11 or 12 players loses a player during the game and has no one to substitute for that player, then an out will be assessed whenever that playerâ??s position comes up in the batting order. If you start the game with only 10 players in the batting line-up, you may not increase the number of players in the batting line-up during the game.
10: Ejected Players: Any player or manager ejected from a game is automatically ineligible to play/manage in their teamâ??s next game.  A player or manager ejected from more than 1 game during the tournament will be ejected from the tournament.
11. Home Run Limits: The following limitations are per team per game:
C Division

(1) -

After (1) over the fence home run will be an inning-ending out.
D Division

(0) -

An over the fence home run will be an inning-ending out.
12. Approved Bats: All bats must be approved by ASA/USA Softball. The ASA or USA bat label must be visible/readable. NO EXCEPTIONS.  Umpires may check bats prior to each game.  Teams found to be playing with an illegal bat will forfeit that game.
13. Uniforms: Teams are not required to have alike-colored uniforms. However, an Arabic whole number (0-99) of contrasting color, at least 6 inches high must be worn and visible on the back of all uniform shirts. No players on the same team may wear identical numbers (Numbers 0 and 00 or 3 and 03 are examples of identical numbers.). Players without numbers will not be permitted to play.
14. Line-ups: Teams will exchange line-ups at the beginning of each game. Line-ups need to include playerâ??s name and jersey number and anyone they may wish to substitute into that game. If a player was not listed on the line-up as a substitute at the beginning of the game they will not be eligible to enter that game.  Umpires may collect a copy of your lineup prior to game time.
15. Base Stealing and Bases: Base stealing is not allowed. The ASA double bag rule is in effect when applicable: defensive players must use the inside bag at 1st base, offensive players must use the outer bag if not continuing to second base. In the event of a wild throw to 1st, both bags are open to both players.
16. Strike Count / Pitch Height: All games will begin with a 1-1 count, one courtesy foul ball to give. The pitch height will be between 6 feet and 12 feet.
17. Game Time Limits: Pool Play: 50 minutes. No new inning will begin after 45 minutes. No tiebreakers, all ties will stand.  
Bracket Play: 55 minutes; No new inning will begin after time is called. 
Championship Games carry no time limit. Full seven innings will be played. International Tie breaker rules apply to break a tie.
18. Tournament Divisions: All players must be rated. The top ten player ratings will be added together to give the team rating.
D Division

All teams rated 0-95. No players rated over 10 allowed on a D division team.
C Division

All teams rated 96-135. No players rated over 14 allowed on a C division team.
19. Protests: There are two kinds of protests that will be allowed.
19.a: Player Eligibility: Only opposing teams can file a protest for a Playerâ??s Eligibility or Rating and must do so prior to the end of the game. The protest must be filed with the game umpire by the manager of record prior to that gameâ??s conclusion and needs to include, the correct amount of money needed to protest, the specific player (or players) being protested, and for rating protests include the specific question(s) being protested.  Note: The protest card provided by the tournament MUST be filled out correctly, legibly and in full. The cost to file a protest is $150 and $25 per question. No protests will be accepted during trophy games. If any aspect of the protest is upheld the total fees will be returned to the protesting team. All protests will be heard by the Tournament Director and his/her decision will be final.  The Director may form a Protest Committee to hear protests. 
If a player is successfully protested but their revised rating does not exceed the limit for their division and their revised team rating is still below their divisional limit, the team and player will both be allowed to continue. The result of the protested game will stand. If a player is successfully protested and that player's revised rating exceeds the limit for their division but their revised team rating is still below the divisional limit, the team will be assessed a loss and allowed to continue, but the protested player will be ineligible to play. If a player is successfully protested and their revised rating causes their team's rating to exceed the limit for their division, that team will be assessed a loss and will not be allowed to continue.
19.b Rules Interpretation: Rules interpretation protests need to be filed with the umpire at the time the ruling comes into question. There is no cost for a rule interpretation protest. The game and time will be suspended until the protest is resolved by the Tournament Director and Umpire In Charge (UIC).
20. Tournament Format: Round Robin:  All teams will play at least 3 pool games. Pools will be selected by distributing participating cities teams across all pools in the tournament.
·
Double Elimination Bracket Play:  Seeding for Double Elimination Bracket Play will be determined by win/loss records. Ties to determine seeding will be broken by: Runs Allowed, Runs Scored, Coin Flip (in that order).
21. Awards: 1st through 3rd place will be awarded a trophy in each division.  Medals will be given to the championship team in each division.  Spirit Award is presented to the team that showed the most sportsmanship, enthusiasm to play and a positive attitude.  Umpires may be consulted on Spirit Award candidates and the winner is decided by the tournament committee.
22. Code of Conduct: All teams will be required to adhere to the USA Softball Code of Conduct while participating in the Show-Me Showdown.
23. Special Situations: The Tournament Director will resolve and have the final say on any situation that may emerge during the tournament that is not covered by these or ASA rules.
24. Inclement Weather: Inclement weather is not just cause for refund of the entry fee. We will do everything humanly possible to ensure all games will be played as scheduled.  This can include, but is not limited to a reduction in pool play games, a 1 pitch format for play and/or lower time limits to permit faster play.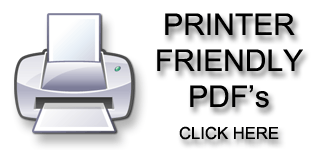 Updated 9/25/2017