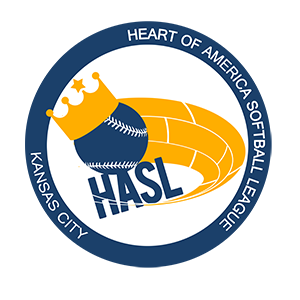 Want to play? Get in touch!
Ginger Coons
Jack Lee
Open Membership Coordinator


Join Us for the HASL 2020 Hall of Fame Induction Ceremony!
Connect with us:


What is HASL?
Established in 1977, Heart of America Softball League (HASL) is dedicated to the promotion of amateur softball for all adult persons regardless of race, creed, religion, sex or national origin, with emphasis on the education and participation of members of the LBGTQIA+ community.
HASL is a non-profit organization with international membership in the North American Gay Amateur Athletic Alliance (NAGAAA) and the Amateur Softball Alliance of North America (ASANA).
The Open Division welcomes all persons of varying skill levels. Play is divided into three distinct divisions (B, C, D, E) based on each player's skill level. In addition, there is a Masters Division for those players over the age of 50.

The Women's Division welcomes all players who identify as female and is separated into five divisions (B, C, D, E and Senior) based on each player's skill levels.